🔗 How to make the most of the mountain views, world-class restaurants, and Gilded Age grounds in North Carolina's most laid-back luxury enclave
When Ivester Jackson co-sponsored with Christie's International Real Estate at 2015's contemporary art fair in the Hamptons, New York, the realtor kept fielding requests about the same rising city: Asheville, North Carolina. The demand for prime ridgeline property was so palpable that the Charlotte-based company formed a partnership with BlackStream International and opened a local office with one clear goal in mind—capturing the kaleidoscopic allure of North Carolina's worst-kept secret.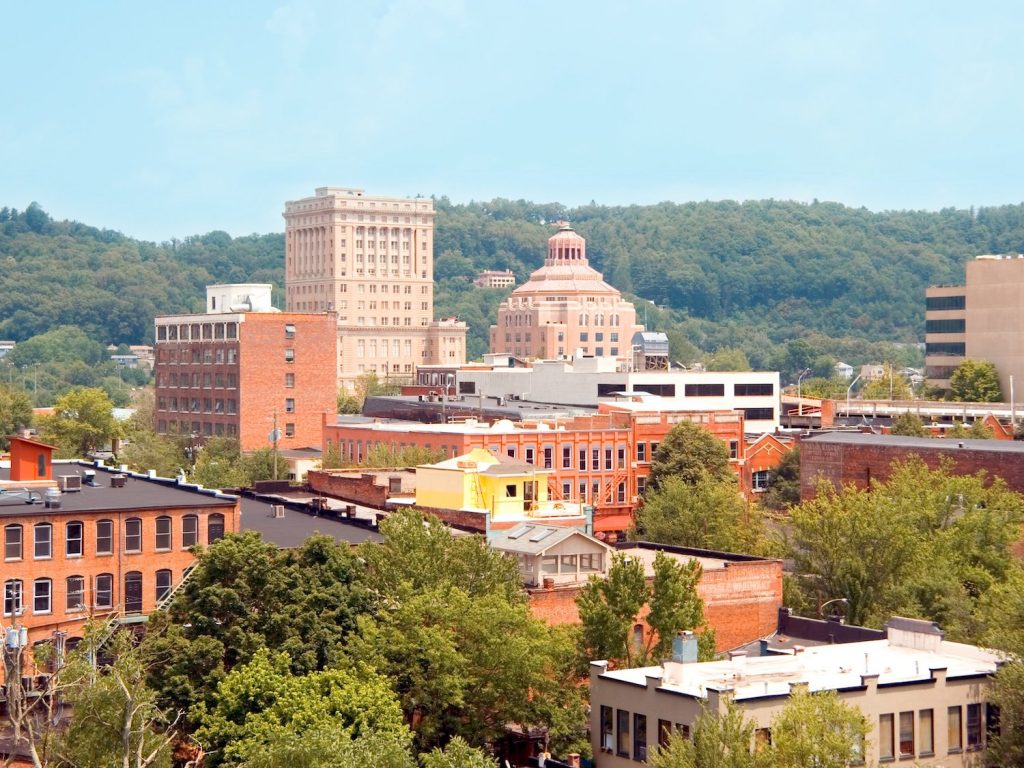 Discovering Asheville's charms
"Asheville has a very eclectic mix of age groups and lifestyle interests," explains managing partner Reed Jackson. "There's old money, people who were born and raised there; people who own a second home in the surrounding areas overlooking the Blue Ridge Mountains; and outdoorsy types who kayak, raft, or bike the way they would in Colorado or Europe. There's something for everyone."
It certainly doesn't hurt that Asheville is within driving distance of such major cities as Charleston, South Carolina; Atlanta, Georgia; and Knoxville, Tennessee. You can wake up to a mountain view in the morning and reach South Carolina's lavish coastline by the afternoon. Another major draw for Asheville's growing number of transplants is how laid-back it is. Much like San Francisco, it has rich counter-cultural roots and a strong sense of community.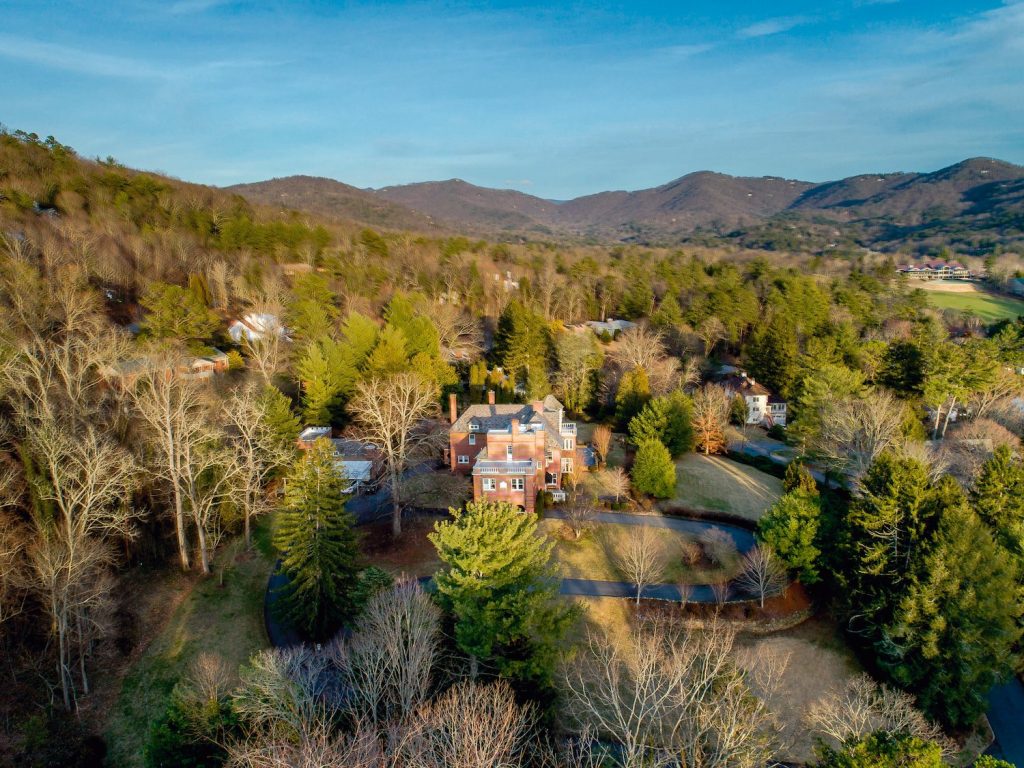 "People tend to be pretty active in promoting their favorite cause here," says Jackson. "There's a lot of charity activity and interesting environmental initiatives. Everyone appreciates the beauty of the area and really wants to maintain that."
Preservation efforts also extend to Asheville's distinctive architecture, from the leafy and historic district north of the center, and the world renowned Biltmore Estate, to the Art Deco accents that appear where you least expect them downtown. Many of Jackson's recent listings reflect this, including Stratford Towers—a lovingly restored English-style manor constructed in the 1920s—and a century-old house that was built by the Biltmore's original architect and sold to a couple from Hawaii looking to own a piece of history.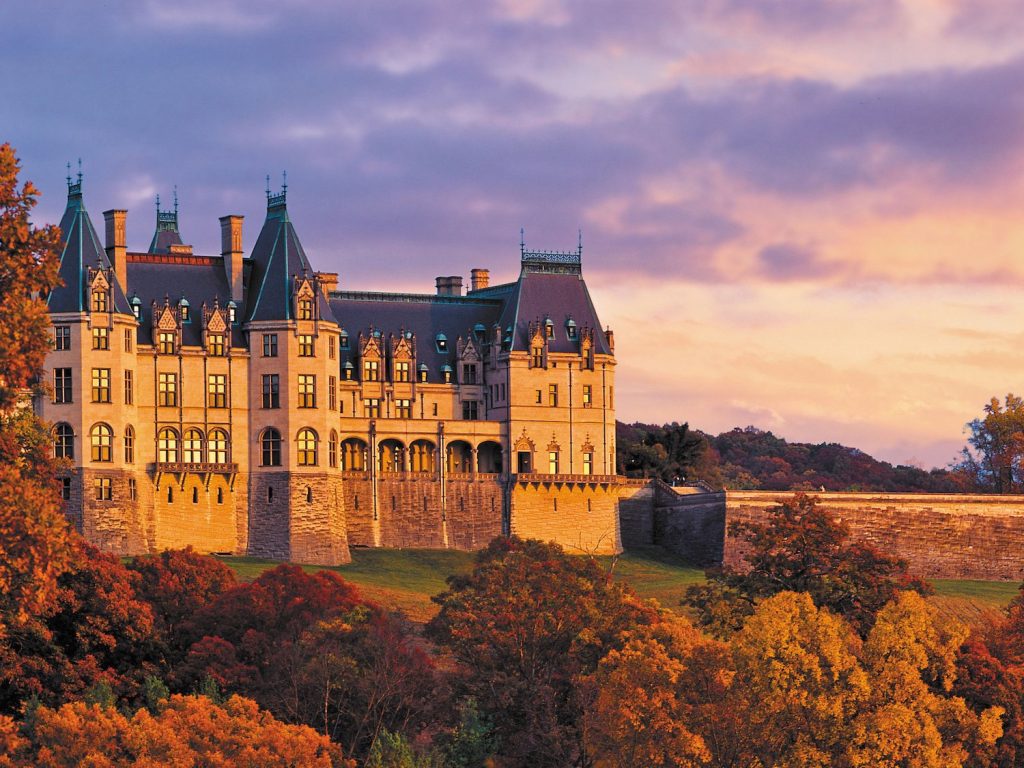 One of the South's biggest tourist attractions, the Biltmore Estate is more than a window into the privileged existence of businessman George Washington Vanderbilt II and his descendants, who still own and operate its 8,000-acre sprawl more than 100 years later.
As well as being the home of an award-winning winery, where club members can take advantage of exclusive sales, the storied estate offers two options for luxury accommodation. The most private and personal is a two-bedroom, two-bath cottage that comes with optional butler service and its own chef—a B&B with benefits. Meanwhile, nine suites line the pristine halls of the Biltmore Inn, along with a relaxing spa and a restaurant that recently earned a four-star rating from Forbes Travel Guide.
As for the mansion itself, you could spend an entire afternoon wandering its wings while taking in original Pierre-Auguste Renoir and John Singer Sargent paintings, and discovering the banquet hall with its 70-foot ceiling, an indoor pool and bowling alley, and a library with 10,000 rare titles. The Premium Biltmore House Tour—two hours with a private guide and access to several little-seen areas—is a must.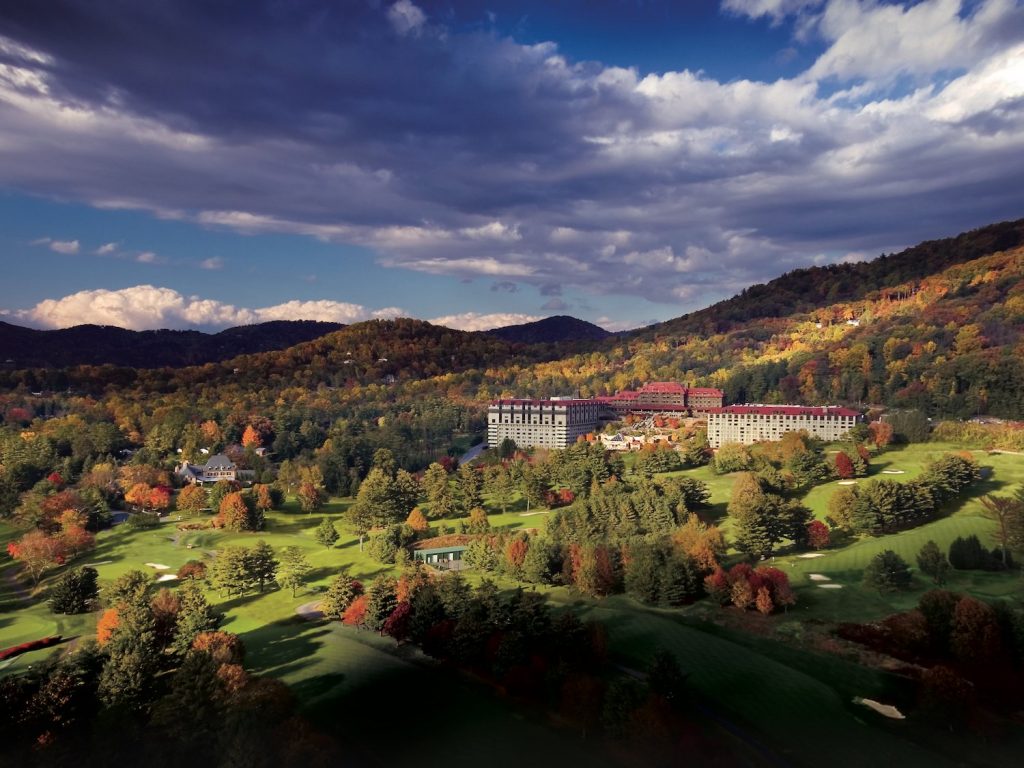 Breathe in the mountain air
Nature creeps up on you in the Land of the Sky, as Asheville residents call their city. As Jackson puts it, "Asheville is set in a bowl that's surrounded by 5,000- and 6,000-foot peaks, and the Blue Ridge Parkway literally runs through the middle of town. It blends right into the landscape; you would never even know it's there."
You're never far away from a spectacular mountain vista or more than 500 miles of well-maintained trails that are within a 30-minute drive. Several national forests and a stunning national park surround the city.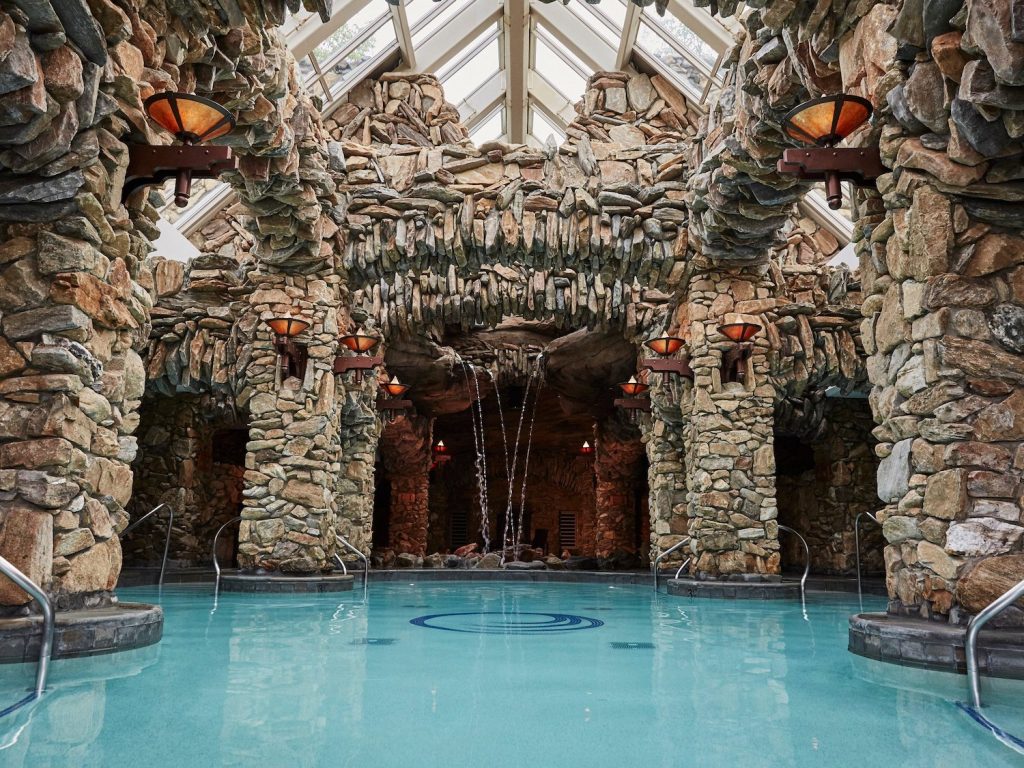 Of course, not everyone wants to run, paddle, or ride their way through sensational landscapes. To breathe in all that beauty from the privacy of an outdoor pool or recharge at a Japanese-style spa, head to Shoji. And a deluxe offering can be found at the Omni Grove Park Inn, with its 43,000 square feet of subterranean spa, featuring mineral pools, eucalyptus-infused steam rooms, a lengthy spa menu, and three fireside lounges.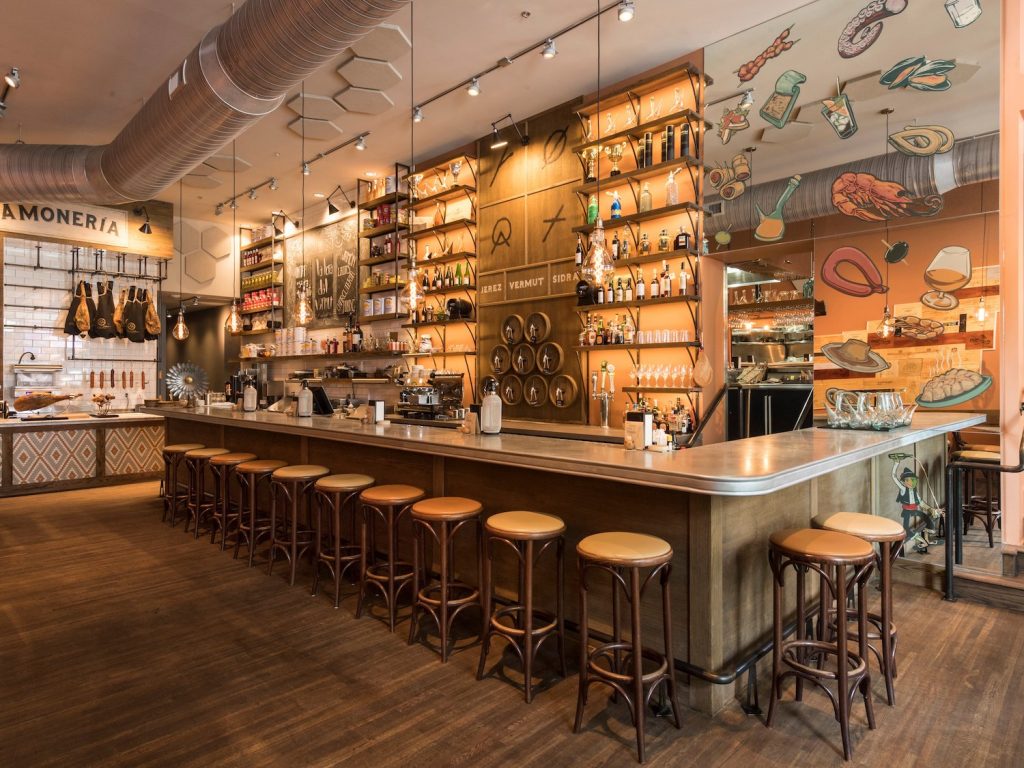 For more than a decade now, Asheville has attracted national attention and noteworthy James Beard nods for its stellar restaurant scene, which is always neck-and-neck with Charleston in terms of quality ingredients and spotlight-seizing chefs.
Chief among its hot spots is Cúrate, led by chef Katie Button, who serves up delectable tapas. Be prepared to battle over the last bite on every plate and work your way through a left-field Spanish wine list.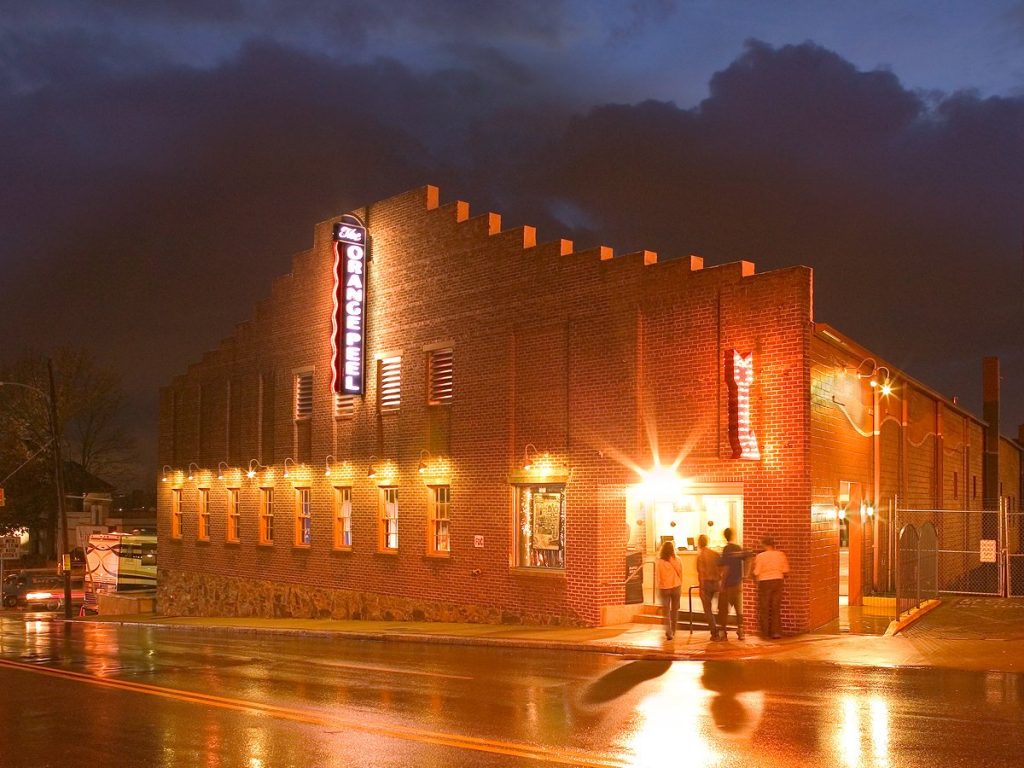 Other essential gourmet experiences include the Italian tasting menu at Cucina 24, the staunchly seasonal fare of Rhubarb, and the wildly progressive sharing plates at Copper Crown. On the casual side of things, Buxton Hall excels at new-school barbecue, Chai Pani offers a critically-acclaimed crash course in Indian street food, and Farm & Sparrow reinforces how joyous a loaf of house-milled, slow-fermented, wood-fired sourdough bread can be. 
For cocktails, Sovereign Remedies leads the pack, but they don't call Asheville "Beer City USA" for nothing. Two of its top taprooms—Burial Beer Co and Wicked Weed's sour-centric Funkatorium—are just minutes away from one another by foot, and swing by Tasty Beverage Co to stock up on other rare bottles from the region and the rest of the world.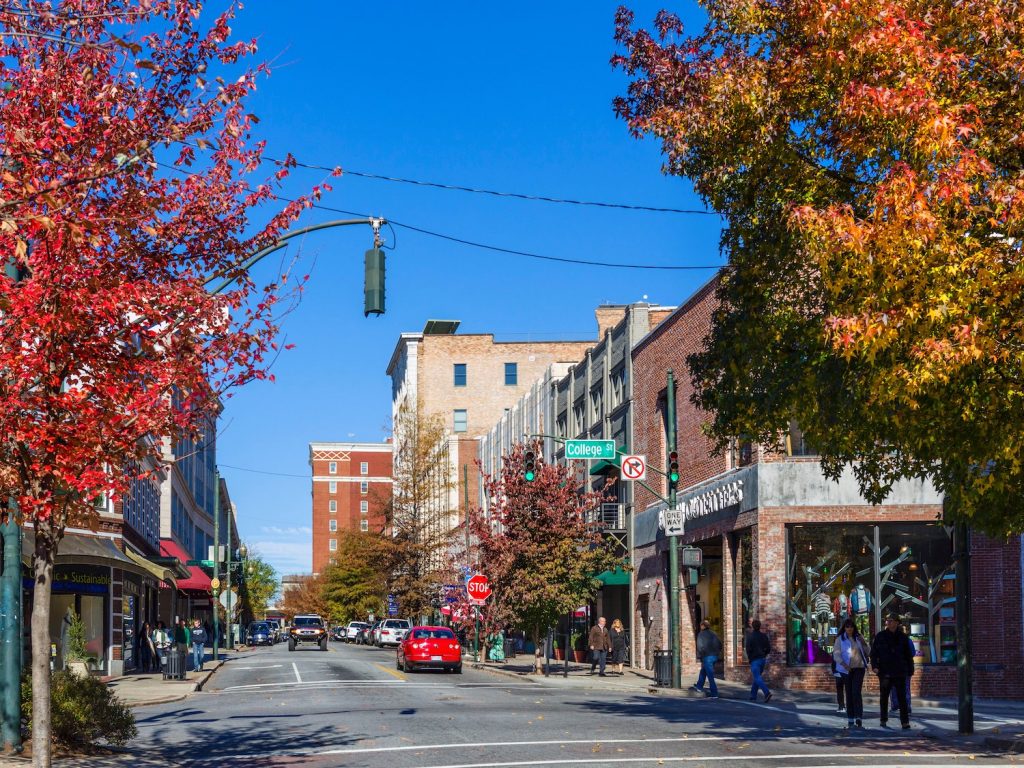 Asheville's history as an arts haven is best experienced in the mile-long River Arts District, with more than 200 sculptors, illustrators, woodworkers, painters, and potters working across 22 converted industrial spaces. Official hours are few and far between, so treat it as an open studio crawl, where you can pick up a one-of-a-kind work from the artists you'll find along the way. Musically speaking, the Asheville Symphony represents the classical world, while several local venues (The Orange Peel, The Mothlight, The Grey Eagle) lure in international rock, pop, and electronic acts.
In terms of boutiques, Asheville takes the idea of shopping local as seriously as similarly minded cultural enclaves such as Portland, New York, and LA. Luxuries and linens are found at Porter & Prince; Embellish specializes in on-trend jewelry, bags and accessories; and Old North carries hard-to-find, cutting-edge brands, including Raleigh Denim, Filson, DS & Durga and Rachel Comey. Ask for recommendations among its well-curated racks and you'll walk out the best-dressed person in a town that still wears its heart on its sleeve—and long may that continue.