In 2017, I was asked to write a feature about how to pair Chinese food with cognac as part of an interactive exhibition and marketing campaign Hennessy aimed at such key Asian markets as Kuala Lumpur, Jakarta, and Guangzhou.
The following text is the final approved piece…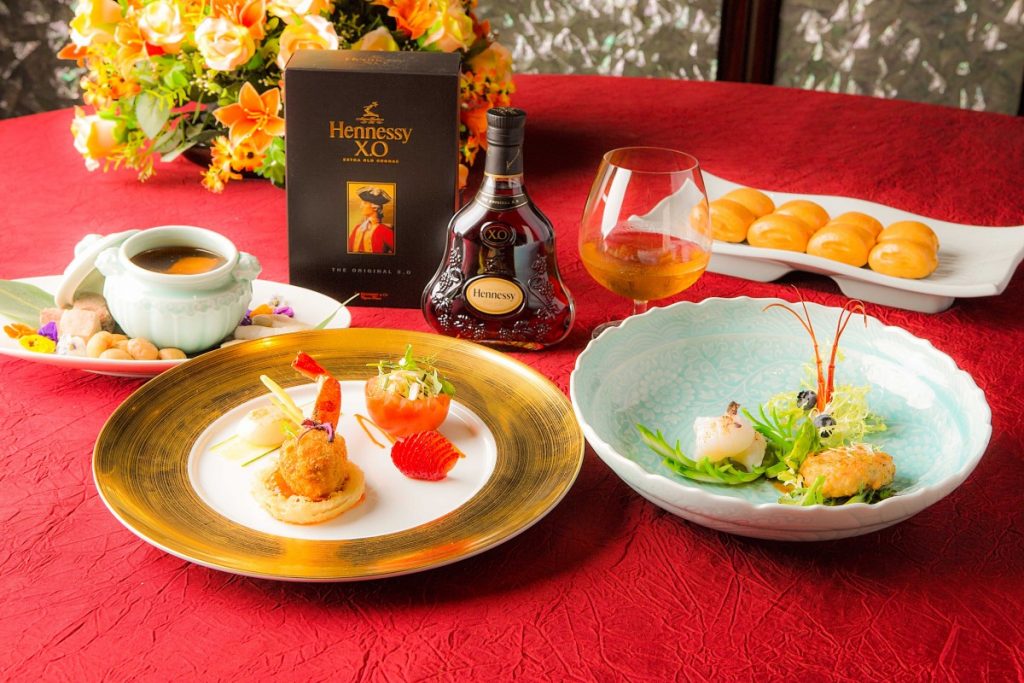 Considering how rich and rewarding Chinese food is on its own, you've really only got a couple options with drinks: (1) let its pyrotechnic flavor profiles take center stage beside cold beer and hot tea, or kick a multi-course meal up a couple notches with something complex and complementary. A conversation starter, in other words — a way of dressing up your next dinner without looking pretentious or picky. 
Take cognac, for instance. It's been popular in China ever since French traders brought their very best over by ship more than 200 years ago. And while there's no tried-and-true science to serving Chinese cuisine alongside fine brandy, a few simple rules hold true: highly fatty foods tend to highlight acidic cognacs and salty dishes meld well with sweet. 
Whether you're ready to bust out a bottle of Hennessy X.O (Extra Old) or itching to indulge in some Paradis Impérial (special occasion? what's that?), here's how to make the most of your next meal without spending five longggg years in sommelier school.… 
HENNESSY PARADIS IMPÉRIAL
Let's start with the crème de la crème of Hennessy's crop: Paradis Impérial, a blend so rare it only accounts for 10 out of every 10,000 bottles. One surefire way to appreciate its subtle smokiness and springlike notes of jasmine and orange blossom is to pair it with pan-fried lobster and a pungent ginger-garlic sauce. That way both warring factions — a revelatory combo of robust spices and potent aromas — win in the end. Another option would be liquor-preserved crab, a superstar of the seafood world that stands right up to a powerhouse like Paradis Impérial and results in a palate-imploding pop of floral and peppery flavours.
With a nose full of floral notes and a burst of soft red berries and surprisingly spicy notes lurking just beneath the surface, Hennessy Paradis is the perfect foil to freshly prepared seafood like boiled conch and pomfret. The higher the amino acid count, the better, too, so you might wanna enhance Paradis' velvety palate and seemingly endless finish with a puddle of premium soy sauce. No doubt about it; this is a particularly elegant and enticing pairing, lingering well after after the last bite.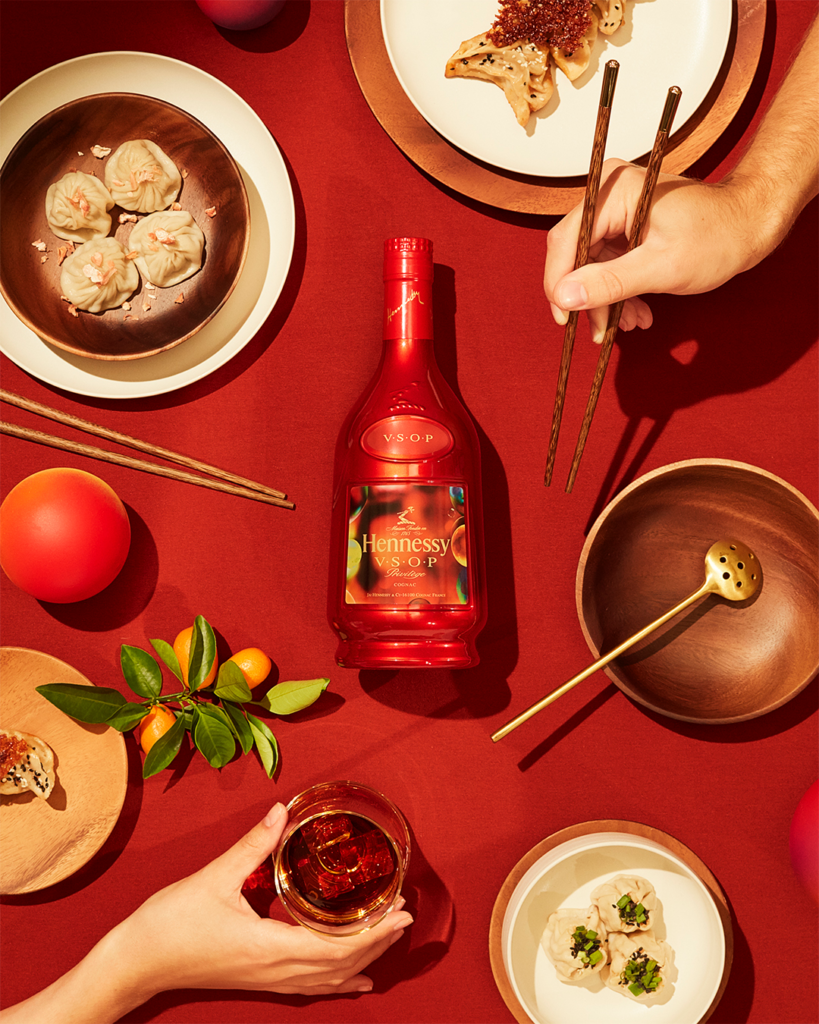 Where to start with Hennessy X.O? Well, fatty proteins like pork belly, Wagyu beef, and duck melt right into its rich, well-rounded textures. (There's a reason why many drinkers prefer it neat or with a splash of sparkling water.)  X.O's bold, distinct aroma — wild cocoa softened by dried fruit and washed down with persistent-yet-pleasant spiciness — also finds a fitting dance partner in oily headliners like fried oysters or fresh-killed eels that have been dusted in dry garlic-pepper powder and whipped around a fiery wok. 
Since Hennessy V.S.O.P is a younger cognac, its rich, fruity aroma (a little vanilla, clove and cinnamon, chased by toasty oak barrel tones) and malleable body adapts well to everything from seafood that's been marinated, fried, or lightly dressed to freshly grilled meat and fermented umami bombs like black garlic and beans. Go to town here, really! After all, the only way to end up with a superior pairing that's fruity, bold and delicate is to experiment, to embrace the unknown. And, well, if you're gonna drink the good stuff, you might as well eat it as well.