Jordan Mackay still remembers his first taste of Texas wine. God, it was awful—a grossly unsophisticated glass of double-oaked chardonnay that could have passed for butterscotch.
"This was before the ABC (Anything But Chardonnay) movement had really gotten in full swing, but my palate was already offended by oaky wines," says the San Francisco-based food and drink writer. "It wasn't just bad chardonnay; it was the hubris and self-satisfaction at what is now looked upon as a wine crime."
How things have changed, to the point where the Austin native penned a lengthy Texas Monthly article in defense of the state's new school last year. Among its many revelations: the rise of rosé—a fitting, effervescent foil to medium-rare burgers and rich slabs of barbecue—and Mediterranean grape varietals that are much better suited to a temperamental climate and nutrient-rich soil. Mackay was also bowled over by the boldness of young vineyards like William Chris Wines, Lewis Wines, and McPherson Cellars. None of them have been around for more than a decade, and they're a blip on the beverage industry's radar compared to California—the state produces 85 percent of the country's wine, and has more than 10 times as many registered wineries as Texas—but that's exactly what makes the market so compelling. It's able to take chances on cultish grapes bigger companies shy away from.
"As a wine writer in California, I certainly don't feel any need to pay attention to Texas," says Mackay. "But as someone who grew up in Texas, I'm fascinated by it. The fact that a wine culture can switch from inappropriate grapes to esoterica like Trebbiano and Montepulciano is really cool."
Texas wine has quickly become a point of local pride, too, drawing a growing number of curious travelers and dynamic beverage directors to hot beds of fermented activity like Fredericksburg. Easily accessible via the 290 corridor just an hour outside Austin, it features 15 wineries that are more than happy to host generous tastings for a nominal fee in the hopes of highlighting the area's inherent terroir.
To be fair, Texas had to fight an uphill battle even to earn its scrappy underdog status. Much of it was self-imposed in the 1970s, when Texas A&M and Texas Tech encouraged farmers to experiment with homegrown grapes and wine. The only problem? They were trying to please everyone with sweeter flavor profiles and easy sells like merlot, cabernet sauvignon, and chardonnay. Most of which suffered from challenges you'd never find in Napa Valley: hailstorms, late spring frosts, that sort of thing.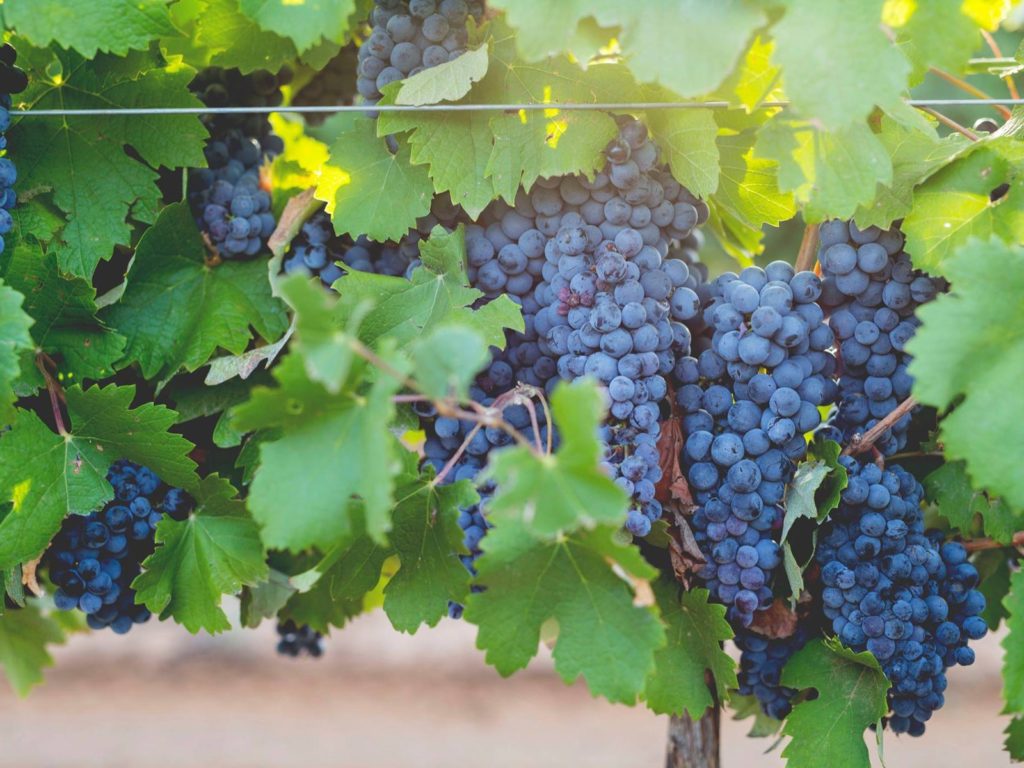 It wasn't all a wash, however. Fall Creek Vineyards, for one, figured out how to make the best of Hill Country's little quirks as early as the '80s. Having spent their first decade experimenting with French-American hybrids, co-owners Ed and Susan Auler shifted their main focus after meeting André Tchelistcheff ("the dean of American winemakers") in 1989.
"We took samples of cabernet sauvignon and merlot for André to taste and evaluate," says Susan. "André responded with, 'Plant more!' He then suggested planting all five traditional red Bordeaux varieties—which we did—and offered to become our consultant. We were overwhelmed and humbled to have this master of wine become our mentor, and we enjoyed his friendship and having him work with us the last five years or so years of his life. What a remarkable and wonderful man he was!"
If Fall Creek and its contemporaries—reputable folks like Becker Vineyards and Llano Estacado—are examples of Texas's award-winning old guard, William Chris is one of the reasons naysayers are being silenced by small-batch varietals you simply can't find elsewhere.
"Older wine regions are very well distributed," says William Chris co-founder Chris Brundrett, a risk taker who put the term "pét-nat"—a rare form of sparkling wine—on the tongues of many Texas drinkers this year. "You don't need to travel far to discover them. In Texas, most bottles are barely distributed in a few local spots, let alone outside of the state. Discovering real, 100 percent, Texas-grown wine is like finding a pot of gold at the end of the rainbow."
"I think in the next decade, we'll be talking about wine tasting in Texas in the way that we talk about Oregon or Washington."
Or some really killer rosé, not to mention any of the Mediterranean and Rhone varietals that are hard to spell but easy to love. Or as Brundrett puts it, "Anyone can walk up to a wine bar and ask for cabernet sauvignon so they don't look dumb. Someone who's been somewhere asks for Mourvèdre, or Tannat."
One person who's followed the recent growth of the Lone Star State's wine scene closely is Jessica Dupuy, a certified sommelier who covers wine regularly for Texas Monthly. "In the past ten years, we've seen a significant boost in quality," she says. "New, savvy winemakers are setting the standard for wines that reflect a distinct flavor for the regions in which they're grown. I think in the next decade, we'll be talking about wine tasting like Texas in the way that we talk about Oregon or Washington."
Another major supporter of in-state wine has been Caroline Forbes, the general manager at Dai Due Butcher Shop & Supper Club in Austin. When she was developing the acclaimed restaurant's wine list with chef Jesse Griffiths two years ago, they did the unthinkable: decide to carry nothing but Texas wines made strictly with Texas fruit.
"I'll admit that I had some trepidation," she says. "At that time I hadn't been out to any of the small vineyards in the Hill Country and my only experiences with Texas wine hadn't been great.
"Two years later, we've been lucky enough to meet and work with some incredible producers who are passionate about elevating Texas wines, and the list is better than I ever thought it would be. … We've seen Texas winemakers focus more on Mediterranean and Rhone varietals rather than planting pinot noir because it's recognizable to consumers. We're seeing Texas rosé really rise in popularity, which is great year-round but especially fantastic for a Texas summer. These days I notice a Texas wine or two on many lists at local restaurants that have never included them before. I think that speaks to how far the industry has come and how much respect the producers have earned."
"The coolest thing about owning a winery in Texas as that all of us are in it together," adds Andrew Sides, a managing partner at the rising Fredericksburg vineyard Lost Draw Cellars. "We help each other everyday with the hope that we can grow as an industry and individuals. … We want Texans to experience real Texas wine, even if it's not our own."
What Is a Texas Wine, Exactly?
The Lone Star state is "the size of France, so plenty of places make great wine," says James Tidwell, co-founder of TEXSOM. But can anyone agree on what kind of grape Texas is best known for, right now? Let the debate begin…
"There is no true consensus on which grape is the grape of Texas. If you asked me, I would tell you it's Tempranillo, but if you asked others in the industry you might hear three for four different varieties listed. I think this provides the consumer with a unique experience in this region. You could visit three tasting rooms in a day and have three very different wine experiences at each." —Ron Yates, owner of Spicewood Vineyards
"Viognier is what put us on the map at an early stage; it has been, and will continue to be, our flagship wine. Recently we have upped our Viognier game though. We are always trying to be on the cutting edge here, whether it's through a single vineyard reserve or an orange-style, skin-fermented Viognier." —Todd Webster, executive winemaker at Brennan Vineyards
"People in the state are enjoying exploring new grape varieties, some of which stand out in Texas terroir. A few examples are Tannat, Tempranillo, Picpoul Blanc, and Roussanne. Traditional California varieties that are popular, such as cabernet sauvignon and chardonnay, are hard to grow in many Texas regions. So, people get the opportunity to try new things here." —Dr. Robert W. Young, M.D., owner and winemaker at Bending Branch Winery