The following story is taken from October, the craft beer site Condé Nast and Pitchfork Media shuttered in early 2021.
The first thing that hits you about Western Australia is how isolated it feels. Even its capital (Perth, with a population of nearly two million people) is considered the most remote metropolitan area in the world — closer to Asian countries like Indonesia and East Timor than Aussie cities like Melbourne and Sydney.
And yet it's seen a noticeable spike in craft beer production over the the past couple years, following the lead of local pioneers like Feral, Gage Roads, and Nail. The scene has blossomed into a close-knit community of bottle shops, bars, and breweries.
One person who's witnessed the change firsthand is Jackson Gwynne, a longtime employee of the excellent Belmont shop Mane Liquor, who was eager to fill our custom six-pack with the country's best new-wave breweries.
"My fridge used to be stocked with local staples like Feral's Hop Hog [IPA] or Eagle Bay's Pale [Ale]," says Gwynne, "But now there's so many breweries pumping out great beer, I'll spend 10 minutes scratching my head, deciding what I'll be drinking."
The continued success of gateway companies like Feral has also given scrappy startups the confidence to experiment, pushing the palates of consumers who value innovation over prosaic flavor profiles. According to Gwynne, that goes for everyone from "dads trying their first Kölsch to beer enthusiasts who make a special trip here."
"Many more people are open to trying new beers," adds Mane Liquor co-owner Josh Daley. "It's encouraging to see. WA still has a way to go compared with somewhere like Victoria, but we also don't have the population they do. I, for one, am very excited with how WA is tracking and am looking forward to seeing some real growth in the beer scene over the coming years."
Here are six places where you can witness that evolution firsthand….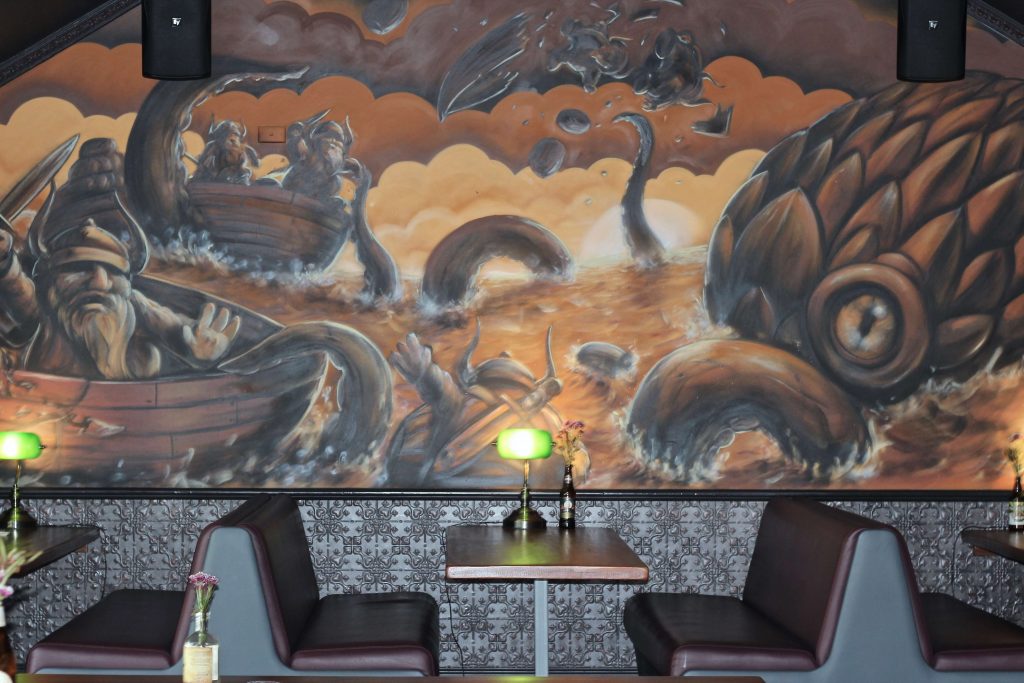 1. Caboose (Mount Lawley, WA)
Much like the bordello-inspired cocktail bar named Defectors that Chris Vivian opened above The Flying Scotsman a decade ago, Caboose has an identity all its own. While the Scotto draws a raucous group of pint-slamming regulars, its sister bar out back reflects the far more discerning tastes of manager Wade Tregonning. It's also much more laid-back, lacking any loud signage and lurking around the corner like a dignified man cave.
"Most Australians grow up thinking a pub is where you get mainstream/cheap beer," explains Elena Marcon, a key member of the management team at Vivian's three Beaufort Street businesses. "Caboose and the Scotto can't be a joint operation because their beers are way too different. Many locals are pretty unsure what to make of Caboose actually!"
That explains why it felt refreshingly intimate during a recent visit, standing in stark contrast to the thunderous four-tops that spilled onto the sidewalk outside the Scotto. Unbeknownst to them, Caboose has one of WA's most compelling drink lists, a prideful collection of pints you won't find anywhere else in Perth, like an insanely fresh Myway IPA from the gypsies at Blasta Brewing Co. or an imperial stout brewed with 250 kilograms of carrots and aged in vodka-soaked oak (Big Shed's Dr. Shedlove).
Drink This
This one's worth a couple rounds. Start with a deftly pulled draft, then split a truly special bottle like The Mountie, a recent People's Choice winner at the GABS festival that buries its 12% alcohol by volume under a smooth, not-the-least-bit-cloying bed of maple syrup.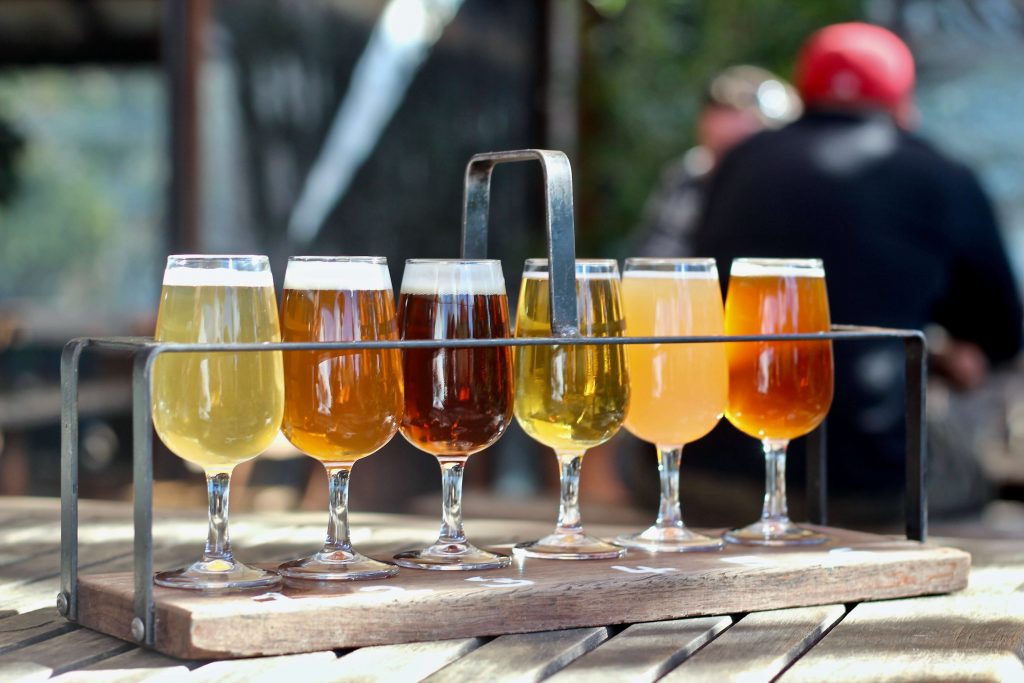 It takes less than 30 minutes to drive from downtown Perth to Swan Valley, a hotbed of home-grown wine matched only by Margaret River down south. If award-winning reds, whites, and rosé's aren't your thing, there's always the sprawling restaurant/taproom/beer garden at Feral Brewing.
Surrounded by dusty red driveways, bad-ass birds (do not mess with the ducks next door), and ample farmland, this is the one afternoon delight everyone seems to agree on. While 16 draft lines and a massive à la carte menu — "everything from smoked pork loin to slow-cooked lamb" — are served until 10 PM on Friday and Saturday night, the party's over by 5 PM the rest of the week. Solve that problem by bringing a mixed "Boar Pack" of small-batch standards home alongside a limited release like the Lupulin-fueled Finn Diesel IPA.
Drink This
Since Feral is considered one of WA's most consistent breweries, the "Will's Tray" is the way to go. Available for $20 AUD (about $16 USD), it features six generous pours of brewpub exclusives like a barrel-aged black IPA (Barrique O'Karma), a Yankee-baiting, grapefruit-laced American IPA (Trumpaloma), and a rightfully acclaimed Berliner Weisse (Watermelon Warhead).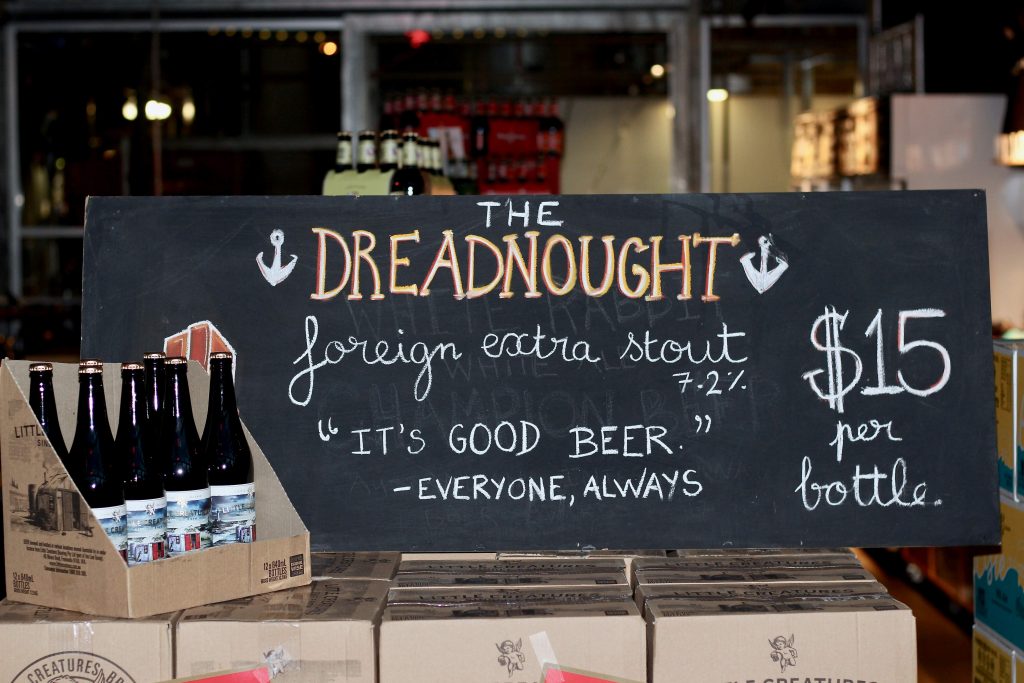 The Kevin Bacon of Western Australia's beer scene has gotta be Little Creatures, a crowd-pleaser founded by folks from
Matilda Bay Brewing Company
. It's not exactly the belle of the ball today, but MBBC became Australia's first craft brewery when it opened back in 1984. Little Creatures kept that legacy alive by leading the WA charge nearly 20 years later, and growing so fast it was bought out by Kirin in 2012. Head brewer Russ Gosling joined Little Creatures' Fremantle crew seven years before that million-dollar deal materialized, but he doesn't plan on leaving the company anytime soon. He'd rather chart a whole new course entirely. "We used to ask ourselves 'what would those guys have done?'" he explains. "Now we focus on challenging ourselves and asking 'what do we want to do and why?' We're not shackled by our preconceptions of legacy; we'd rather shape history in a way that'd make those pioneering folks proud."
Drink This
Self-anointed beer snobs should stick to single-batch seasonals like The Dreadnought, a Foreign Extra Stout featuring a complex roasted malt profile and British Fuggle hops. Everyone else will benefit from a budget-friendly paddle that includes a taste of literally everything on tap. When we visited, that meant 10 small pours that'd serve as a solid intro to craft beer for lager-swilling newbies.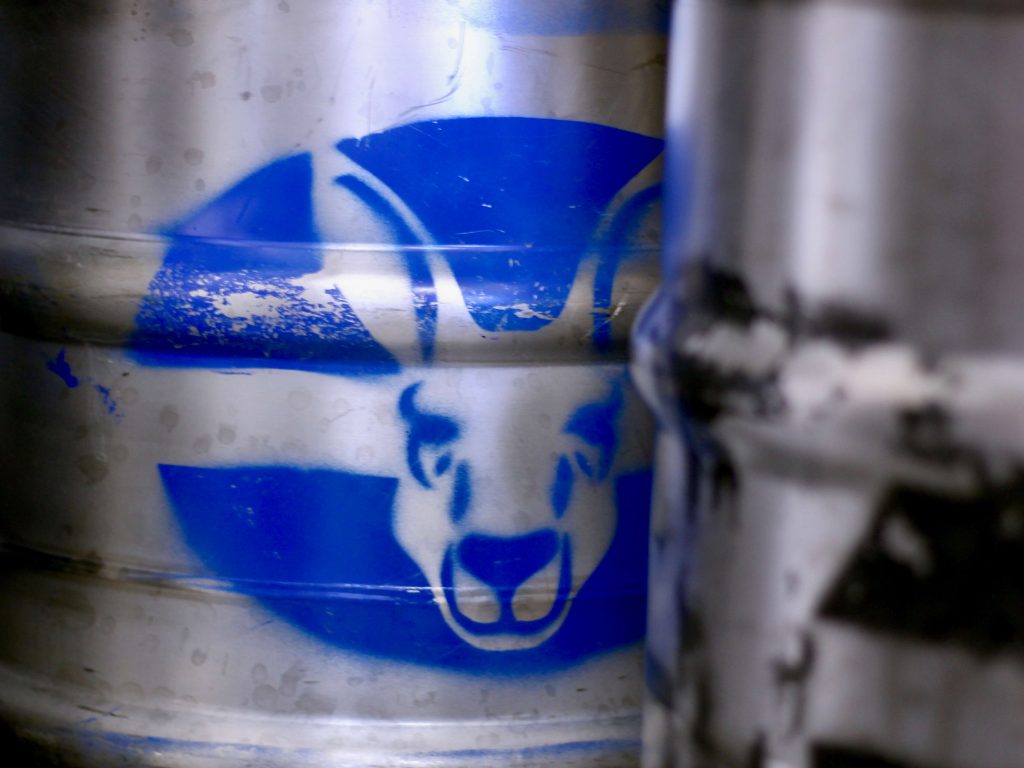 "I can't recommend craft brewing as an immediate career for anybody," says Lucky Bay co-owner Nigel Metz with a smile and a hearty laugh that reminds you he's only half-kidding. Metz should know, after all; while he and his partner, Robyn Cail, are slowly building a cult following in little ol' Esperance (population: less than 10,000), Metz hasn't left his longtime day job in the agriculture industry. And why should he when it means having a direct line to locally harvested grains that would otherwise be shipped to Southeast Asia — something Lucky Bay highlights in a one-of-a-kind, highly accessible Pale Ale made with 75% raw barley?
"People are still quite conservative," says Metz, after being asked just how big the craft beer scene is in WA. "People go, 'Beer tastes like this… like my favorite beer… like a Carlton Draught.' We try and say, 'Look, beer's a diverse beverage. Have a go at something different, mate.'"
Drink This
Anything but their Cyclops IPA. It's a solid rendition of a craft staple, but Metz pushes head brewer Adam Cope to do more than chase trends.
"He likes a hoppy beer," explains Metz, "So we have a tug of war on a lot of things. But that's good; it means we push one another. With a lot of craft beer, I find that people are just smashing it with a big hammer full of hops. Less is more, but when you go less, you need to know what your recipe is; you need to know your palate well."
One way of doing that is by sampling a few different beers here, then taking your favorite to-go in one of the beach-friendly crowlers Lucky Bay fills onsite.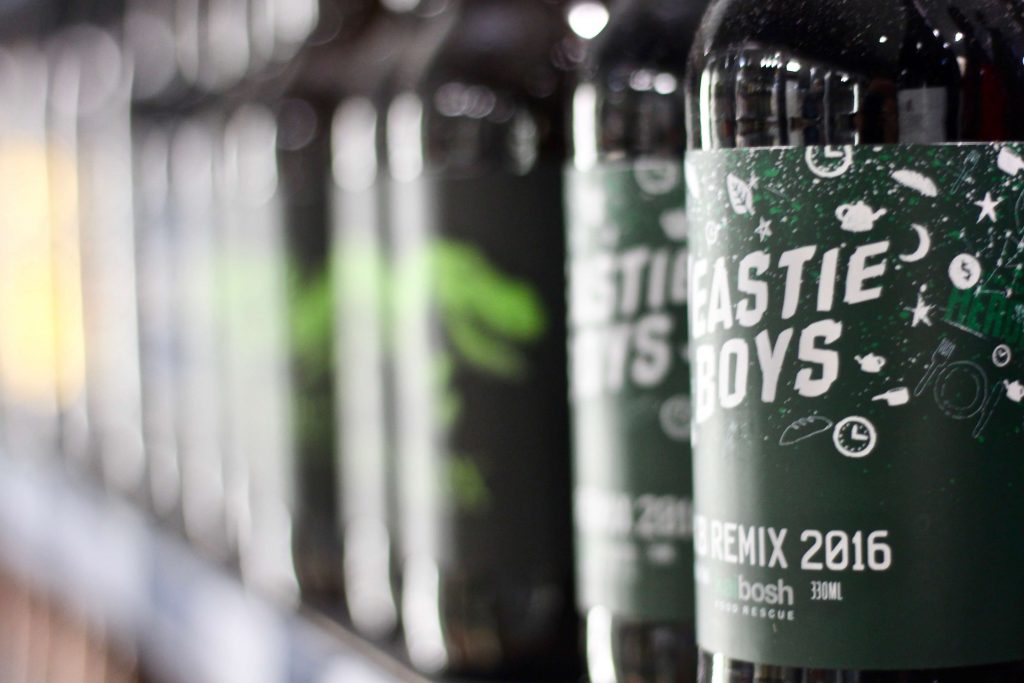 Before they were known as the aptly named "Beer Specialists" near Perth's international airport, Mane Liquor's founders ran a basic Thirsty Camel branch in the very same building. Then-manager Josh Daley became a partner in the business when it changed its name and went the craft route. He's especially fond of the company's formative days because they were learning as much about quality beer as their customers were.
"We had this rule," he explains. "Every time you worked a close shift, you were allowed to take a stubby of beer home — something you hadn't tried before. This helped us get our head around all the different styles and figure out what we enjoyed ourselves. On top of this, it made us want to find as many different beers we could get our hands on, whether it was at a pub or each other's house for a few. Our appetite for craft kept growing and now we find ourselves here today!"
It doesn't matter whether you're new to craft beer or feeling a little fatigued; spend 15 minutes in here and you'll feel the same way as the staff — rejuvenated and ready to try new things like you haven't in months, maybe even years.
Drink This
Honestly, everything Mane Liquor stocks is decent. That's kind of its M.O. Either grab one of their exclusive here-today-gone-tomorrow collabs with local breweries or ask a friendly clerk for help. Everyone here is brutally honest and happy to steer you in the direction of something delicious.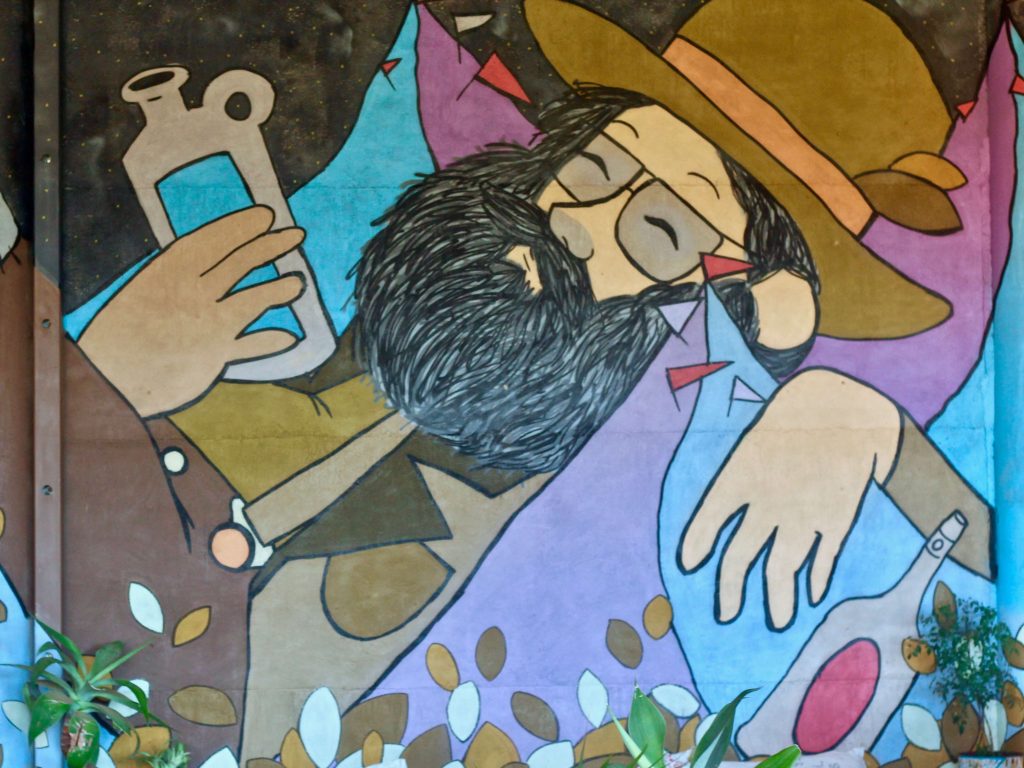 "The industry is great down here," says George Scott, the events director at The Beer Farm. "We work with — not against — each other, lending everything from grains and hops to tips on how to move forward."
That's good to hear, because The Beer Farm took "around 18 months of construction and a shitload of planning and licensing drama" to complete. And, well, they ain't done yet; converting this old dairy operation into a destination for serious drinkers is an ongoing process that may never follow the light at the end of the tunnel. Or as Scott puts it, "We are not the type of people to rest on our laurels."
Drink This
Head brewer Josh Thomas is turning Margaret River into more than just a respected wine region. With the help of local ingredients like saltbush, eucalyptus olida (a.k.a. strawberry gum), and mulberries, he's both honoring and mining the land's good stuff. His award-winning India Pale Lager is also a must.